This award was created in 2009 to recognize persons who have made special contributions in the field of AIDS/STD prevention.
2015 Recipients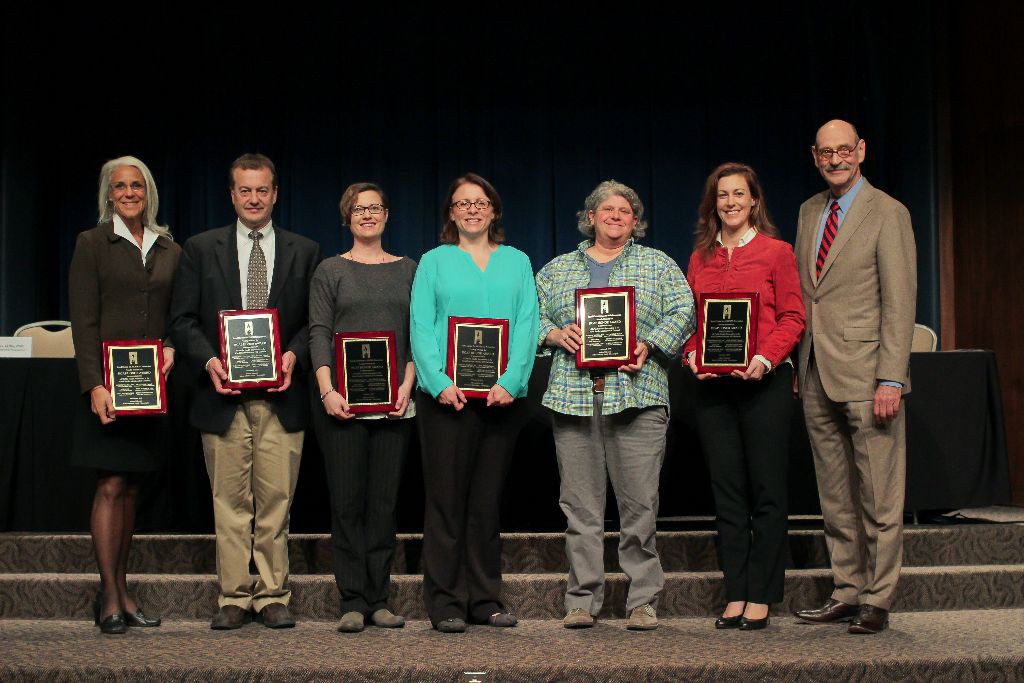 At the RCAP World AIDS Day event, December 1, 2015, the RCAP Honor Award was presented to each participant of a panel discussion of the HIV outbreak in rural, Scott County, Indiana, in 2015. Panel members not only were recognized but also served as representative of numerous others from many organizations that responded to the HIV outbreak.
The panel members were (above, left to right): Dr. Beth Meyerson, Rural Center for AIDS/STD Prevention; Dr. Paul J. Weidle, Centers for Disease Control and Prevention ; Emily Brinegar and Amy Hayes, Positive Link, Bloomington; Brittany Combs, Scott Country Health Department; and Dr. Jennifer Walthal, Indiana State Department of Health. The panel was moderated by Dr. William Yarber, RCAP (far right).

Susan L. Dreisbach, PhD is Assistant Research Professor at University of Colorado Denver in the Department of Health and Behavioral Sciences. She conducts qualitative and quantitative research focusing on adolescent health, HIV/STD prevention, and program evaluation. She became engaged in rural HIV and STD prevention during a research project exploring the association between rural methamphetamine use and the risk of HIV and hepatitis C transmission. As a co-director for the Rural Center for AIDS/STD Prevention, she edited, Tearing Down Fences, HIV/STD Prevention in Rural Areas, a handbook that compiled promising solutions to meet the special challenges of prevention in rural areas. Currently, Dr. Dreisbach is retired from teaching and serves as an evaluator for Colorado's rural HIV/STD prevention programs.

Doris and Bob Fox's son, Tom, an Indiana University graduate, died of complications of AIDS in July 1989 at the age of 33. During the final months of his life Tom dedicated himself to educating people at AIDS and homosexuality. His battle with AIDS was chronicled in a courageous series, "When AIDS Comes Home," in the Atlanta Journal and Constitution. After Tom's death, Doris and Bob dedicated themselves to continuing the work their son would want them to do. They became active members of Bloomington and Indiana AIDS and Gay, Lesbian, and Bisexual support communities. They helped organize the first Family AIDS Support group in Bloomington in 1987 and were active in numerous World AIDS Day activities and the Community AIDS Action Group. In 1992, Doris became the founding president and enduring spirit of Bloomington's PFLAG chapter—Parents, Families and Friends of Lesbians and Gays. Doris and Bob have received numerous awards, such as Indiana Cares Super Star Award for HIV and AIDS Education; Hoosier Health and Human Services Award for Outstanding Service and Leadership to the Lesbian, Gay and AIDS Community; and The Celia Bush Making a Difference to the HIV /AIDS Community. Their passion, commitment, vision and leadership made our world a better to place to live for those with HIV/AIDS and gay, lesbian and bisexual persons.

Doug Wasitis has overseen federal matters for Indiana University since 2005 and currently serves as the University's Assistant Vice President for Federal Relations. In this role, Mr. Wasitis assists all Indiana University schools and departments with legislative, programmatic and regulatory issues before the federal government. Prior to opening the IU Washington Office, Mr. Wasitis was a Senior Vice President at B&D Sagamore, a Washington DC lobbying firm, where he led the education practice. In his time at B&D Sagamore, he represented more than a dozen colleges and universities nationwide and helped the firm's clients develop and implement a federal affairs agenda to meet their unique needs. From 1990 to 1997, Mr. Wasitis worked on Capitol Hill as staff to the House Appropriations Committee at the direction of former Rep. John T. Myers (R-IN), Chairman of the House Energy and Water Development Appropriations Subcommittee. As senior staff to the Chairman, he was responsible for assisting Chairman Myers in overseeing and coordinating numerous Indiana-related federal appropriations requests from universities, municipalities and state government. Doug was instrumental in securing federal funding for the creation of RCAP and its operations for many years.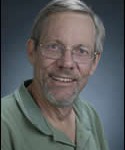 RCAP presented the RCAP Honor Award to Bob Kohmescher, U.S. Centers for Disease Control and Prevention, Atlanta, GA, on April 18, 2009 in recognition of his long-time, outstanding contributions to HIV/STD prevention and his valuable support of RCAP. Bob was the RCAP CDC project officer for several years until 2008. Since 1974, Bob has been a CDC public health advisor in AIDS/STD prevention, working in numerous locations such as St. Louis, MO; the Mississippi Gulf area; Los Angeles, CA; San Diego, CA; New Orleans, LA; Raleigh, NC; and Atlanta, GA. Bob has shown outstanding leadership and commitment to community planning and has made numerous significant contributions to furthering HIV/STD prevention. For example, Bob was the CDC liaison in working with RCAP senior director, William L. Yarber, in the writing and publishing of the country's first school AIDS curriculum in 1987,  AIDS: What Young Adults Should Know (American Alliance for Health Education, 1987). Bob provided vision for numerous RCAP projects, including the first guidelines for HIV/STD prevention in rural communities, Tearing Down Fences: HIV/STD Prevention in Rural America (RCAP, 2010). Bob is currently serving as special assistant to the Director of the Division of HIV/AIDS Prevention at CDC in Atlanta and is still closely involved with HIV Prevention Community Planning.